Assist Pack
We can help you with an 'Assist Pack' for a set period of time or by focusing on areas such as the kitchen & bedrooms - areas where you need the most help.
We can also pack your breakables carefully and securely into labelled moving boxes to prevent any damages during transit.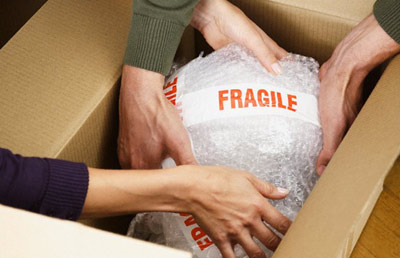 Full Pack
As a guide, we generally start in the following order:
Kitchen - packing of all food, cutlery, crockery, cooking items, tupperware, dinner sets etc. making sure all cupboards are emptied and wiped, and the dishwasher emptied.
Bedrooms – packing of all bedding, clothes & shoes etc. from the wardrobes into porta robes or boxes.
Study/Office – packing of all books & files etc.
Children rooms – packing of all clothes, books & toys etc.
Linen Cupboard – all contents packed.
Bathroom & Laundry – all contents packed.
Unpack
As soon as the removalists start to unload the boxes we quickly and carefully unpack your belongings to help you settle into your new home. As a guide, we will set up the:
Kitchen – wipe out the cupboards and pack away all kitchen & food items.
Bedrooms – hang & fold clothes away in the wardrobes/drawers & make the beds.
Study/Office – put books away in bookshelves or appropriate cupboards and place other items where appropriate.
Children rooms – pack away the clothes, toys & make the beds.
Linen cupboard - all contents packed away neatly.
Bathroom & Laundry – all contents organised professionally.
Once we have unpacked and organised the home we vacuum thoroughly and remove all boxes & packaging.
Survival Box
This box contains those items which are generally required as soon as you arrive at your new home. It usually contains your kettle, tea, coffee, sugar, mugs, spoons etc. It can also contain medications, phone chargers, remote controls, keys, instructions of any kind & any items for your pets. It is handy to have, as when you arrive at your new home you can have a cuppa & relax!
Other Info
Adelaide House Packers charge a minimum of 4 hours service per lady, and can provide up to 8 hours service per lady per day. Many clients choose to purchase a fixed number of hours and then extend the booking if necessary. Our prices offer great value for money!
Please note that:
Moving boxes & packing materials are charged separately.
Major items such as furniture & white goods are the responsibility of your removalist.
We offer Public Liability Insurance & breakage insurance in the unlikely event of any problems. Any items that have been broken in transit are noted and discussed with the removalist.
You can also feel safe knowing that all our ladies have current police clearances.
Remember the process is quick & easy!
No job too small or too big! Relax & Enjoy the Move!